WHAT IS METRIMAP
Metrimap is an innovative solution that takes the complexity out of performance management. You can be up and running with Metrimap in a matter of minutes
We use the concept of Objectives & Key Results (OKRs) used by many of the top companies in the world including Google, Linkedin, Twitter, Uber to name a few
One of the difficulties Organizations face is the ability to identify specific KPIs & OKRs for different Business Functions and Role. Metrimap comes with a KPI 'Bank' that helps your managers and employees easily identify and create OKRs relevant to various roles.
Metrimap is very flexible – you can use it in a single business function or department first before you roll it out to the entire organization. Or it can be used as a standalone system by different departments within your organization
Our Dashboards give a comprehensive view of your employees & organizations performance
Try the full feature FREE Version before you decide to go for a paid account
No matter what your organization size – whether you are a startup. a small business or a large Enterprise – you can use Metrimap
But for startups and small businesses, there is a unique advantage to using our solution. Performance Management is very critical to their success. In order to a proper evaluation of performance, it is critical to measure the right drivers of performance. But this usually comes at a cost – hiring consultants to come up with Organization KPIs and OKRs. This can be expensive and time consuming
Metrimap's KPI 'Bank', can help organizations kick start their OKR process in a matter of minutes without the need for external consulting help. And you can use the simple single step process to create and assign Roles & OKRs to your employees.
High Performing Employees
Motivate Employees to take accountability for their work and perform at their best
Reduce Time Spent on measuring Performance
Significantly reduce the time required to measure performance of the work your people are doing
Benefit from OKRs
Use the concept of OKRs to link work activities with desired outcomes
Gain Insight
Built-in Dashboards and Reports to get insight into how the business is performing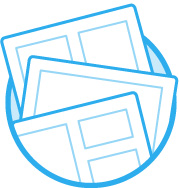 Capture Organization Knowledge
Capture and record behaviours and traits required to be successful in a role Rate Across Multiple Roles
Enable employees to assess performance across multiple roles under different managers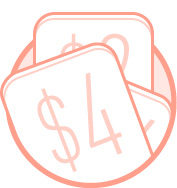 Work across teams
Add users outside your organization who may use different email domains to workzones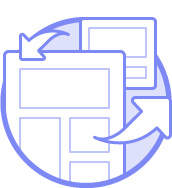 Continuous Feedback Module
Provide and receive feedback at anytime to anyone in the Workzone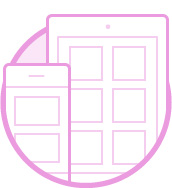 Track Departmental Dependency
Understand how performance of one department impacts another and identify areas of improvement Org Hierarchy Tracking
Drill-down to the performance of individual employees directly from your Organization Hierarchy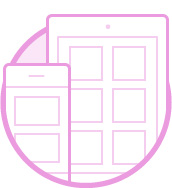 Real time dashboards & reports
Get a view of your organization's performance by employee, location, department, level etc.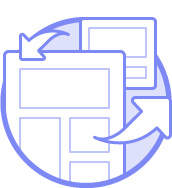 Sentiment Analysis
Using our NLP driven dashboard, visualize your organization's sentiment by location, department etc.
The pilot has been extremely successful – with not only the performance of teams improving but it also gave supervisors an opportunity to track outcome drivers that led to enhanced outcomes. This is the first solution that I have seen which focuses on both effort metrics and outcome behavioural drivers of supervisors – which is super critical for success in the outsourcing industry.
Mohan KG
I am very pleased after implementing Metrimap. We found that our entire KPI management has gotten streamlined. The whole process of objectifying the KPI management has resulted in direct improvement in business. As a small business owner, this meant I could keep a tab on performance across the company, and each department – down to the employee level.
Arun J.
METRIMAP DEPLOYMENT OPTIONS
Metrimap is available as a SaaS application with monthly & annual subscription options deployed on the cloud.
Any requests for customizations are taken on board, go through a review process and approved, go through a development & release process and are available to all our users.
Free
Free for startups and small teams
1 Workzone
5 Users per Workzone
Unlimited Roles/User
Unlimited KPIs
All Dashboard and Reports
AI Chatbot Help
SignUp
Premium
For upto 200 users
Unlimted Roles/Users
Unlimited KPIs
All Dashboards and Reports
AI Chatbot Help
Email Support
Contact Us
Enterprise
For more than 200 users
Unlimited Roles/Users
Unlimited KPIs
All Dashboards and Reports
AI Chatbot Help
Email Support
Contact us for Custom pricing
Contact Us